Click on button above to see Video.
Dawn McCarthy- Beauty & Lifestyle ADVISOR is excited to give us some great Gift Ideas for everyone in the family as the clock starts counting down to the Holidays.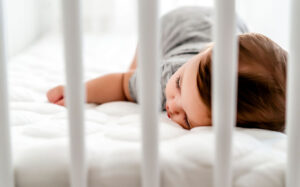 Nook Sleep-Dream Cotton Crib Mattress – Give your baby the best in environmentally responsible products from Nook. This is the only crib mattress made of upcycled cotton denim, which reinvents one of nature's most breathable materials. Talk about putting your mom jeans to good use and each mattress keeps jeans out of landfills and helps reduce the risk of SIDS.  Nook has GREENGUARD Gold certified crib mattresses and Paired with their organic SafetyCover™ you are good to go and ready for Baby this holiday season.
nooksleep.com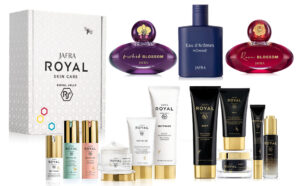 JAFRA's – JAFRA's StayRoyal subscription boxes allow you to receive your favorite JAFRA ritual delivered every 30, 60 or 90 days – your choice! Makes a great gift and you get a discount on your favorite ritual products! The ROYAL Revitalize Skincare Ritual has 12 ritual combinations to choose from.
jafra.com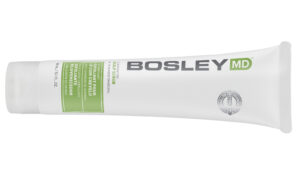 BosleyMD
Rejuvenating Scalp Scrub ($28 at Ulta.com) For those looking to improve scalp health and hair appearance, this soothing and exfoliating charcoal-infused scalp shampoo detoxifies, moisturizes and invigorates a compromised scalp to help attain optimal scalp health. The Scalp Scrub gently exfoliates with charcoal, removing buildup from your scalp and hair while adding back hydration.
bosleymd.com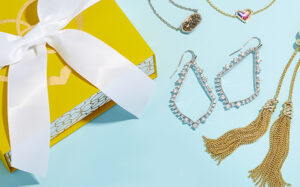 Kendra Scott –
different this year, but Kendra Scott has been working hard to provide the most innovative and safest shopping experience for their customers. With a variety of stylish and festive gift ideas for the holiday season, all at a variety of different price points, Kendra Scott has something to bring everyone on your shopping list the gift of joy in a yellow box.
kendrascott.com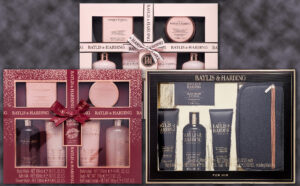 Baylis & Harding Holiday Gift Collection – An iconic British brand with over 50 years heritage in gifting, Baylis & Harding is the number #1 Female Gifting Brand in the UK, now in the USA. Exclusively at Walmart in store and online, they have 24 affordable yet luxe gift sets for all of your family & friends priced $4.98-$24.98 each, featuring their top selling fragrances and products.
walmart.com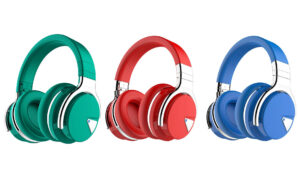 Cowin Audio – Cowin is best known for their Best-Selling Amazon audio products. Their Headphones alone have more than 5,000 5 Star reviews on Amazon.They are continuously making efforts to upgrade their noise cancelling technology, and strive to be the brand that offers the highest performing noise cancelling products around.
cowinaudio.com