Click on button above to see Video.
Beauty and lifestyle expert Dawn McCarthy is is here to share some great Summer Beauty trends and some must have products she picked up at the North America Cosmoprof show this week in Vegas.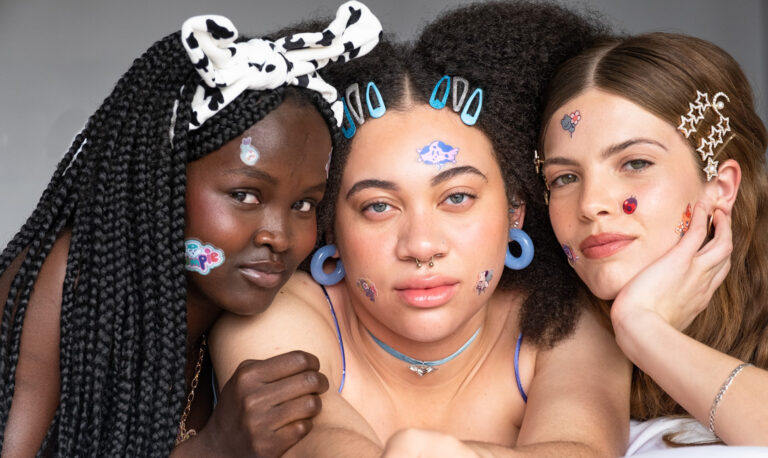 Plumpie Acne Patches – are reimagining the basics to more weird, wacky, and creative heights.  We launched our first product, acne patches.  Our patches are larger and thicker than traditional acne patches and are formulated with acne-fighting ingredients: Azelaic Acid, Zinc PCA & Salicylic Acid.  Our customers love our product and say our patches are cute and effective! These are great for Summer Acne and for Back to School season. plumpieskin.com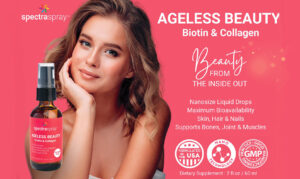 Spectra Spray– AGELESS BEAUTY- Biotin & Collagen Your skin and ALL YOUR CELLS need collagen. Your hair and nails need Biotin . Ageless beauty provides the highest absorption through certified NANO TECHNOLOGY (smallest molecule ever!), your body will receive the maximum bioavailability of 10,000 mcg each of Collagen and Biotin for your skin, hair, nails and anti-aging for your cells. Just spray and you are good to go-also check out their B12 energy, Stress and Sleep sprays-you will Thank me later.  spectraspray.com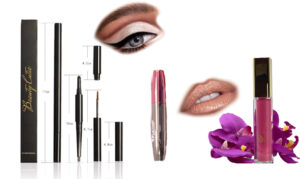 Beauty Cutie Professional Trio-Eyebrow Liner from Le Hosthair.com -This Beauty company has it all from Hair care, to the best Wigs and hair pieces, to some of the most affordable makeup accessories you need to check out-their mascara, lipglosses and eyeshadow pallets-magnificent. My new Summer go to is their long-lasting 24HR eyeliner—a makeup game-changer and you know I love a good double duty product and this does three! Stay flawlessly lined up all day with its smudge-proof formula. Effortlessly create precise lines or bold strokes with its user-friendly design. Plus, it doubles as a brow filler for a streamlined routine. Enhance your eyes and brows with confidence, from morning till night. Go to lehosthairandwigs.com to find all the wonderful options.
Queenie Cap – This one of a kind shower cap has openings that let you decide which portions of your hair are ready for a wash by using snaps to partition your hair off.  Qweeni Cap shower caps allow to spot wash the hair you want wet to be washed, and the hair you want to stay dry to stay dry. You can just focus on drying and styling a fraction of your hair saving time and product- This is great too for hair extensions or braids.  If no hair wash is desired, the flap can be snapped closed and it will function as a normal everyday shower cap.  A great double duty product. https://qweenicap.com