Click on button above to see Video.
Dawn McCarthy brings us some great products you can enjoy and use all Summer long.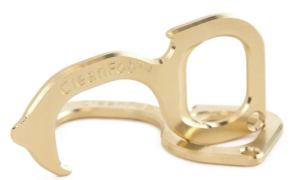 CleanFob –
Open doors, carry bags, push buttons, open bottles and boxes, and sign out at touchscreen registers without every worrying about touching germ filled surfaces again. Cleanfob is made out of high quality solid brass which is also antimicrobial, meaning that germs cannot survive on CleanFob's surface. This is the perfect addition to any key ring and a great gift for family and friends!
cleanfob.com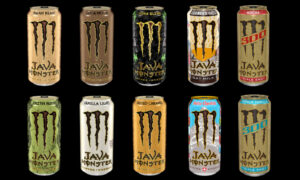 Java Monster
–
Java Monster is the perfect summer essentials for coffee lovers. Made with real coffee and real milk, Java Monster is the perfect, ready-in-seconds beverage that brings all the flavor of coffeehouse brews right to your own fridge. Java Monster flavors range from the classic Mocha and Vanilla, to the more daring Kona Blend and Salted Carmel and can be found in local grocery and convenience stores nationwide.
monsterenergy.com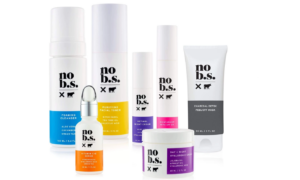 No BS Skincare- Practice safe sun with the Ultra-Hydrating Moisturizer from No B.S Skincare. This daily moisturizer with SPF 20 protects against harmful UV Rays, environmental stressors and even hidden damages like the blue light from your screen. With shea butter and hyaluronic acid, this moisturizer restores hydration while working to reduce dark circles and puffiness. CoQ10 – The new Antioxidant CoQ10 Cream from No B.S Skincare is the ultimate product to bring life back to dull skin. Guaranteed to deliver noticeable results, this clean, vegan formula helps to plump skin and reduce the look of fine lines. Boosted with collagen and elastin, this cream leaves your face looking firm with a healthy glow.
livenobs.com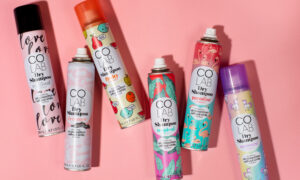 COlab-Dry Shampoo-
COLAB's breakthrough formula instantly refreshes hair and effectively absorbs oil, leaving
no white
residue
. Forget the typical dusty feeling of dry shampoo. Rated 10/10 for performance, COLAB was developed and tested on all hair colors and textures, leaving
all
types feeling clean, soft and beautifully fragranced. COLAB is multi-award-winning, vegan and cruelty free and comes in 6 fun fragrances.
colab-hair.com
Click on button above to see Utah Video.