Click on button above to see Video.
Dawn McCarthy is happy to present "some great products to add to your 4th of July Celebration"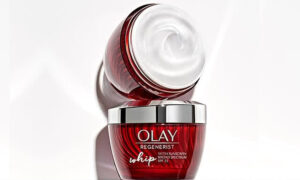 Olay Regenerist Whip SPF 25 – Sun care is self-care and wearing Olay SPF daily is a small way to take care of yourself, and your skin's health and appearance. Olay Regenerist Whip SPF 25 is a face moisturizer with a light-as-air finish that leaves a matte finish that works best for normal, oily and combination skin. It delivers active ingredients such as Vitamin B3 and peptides into skin to hydrate and improve skin elasticity and firmness. This is great for men & women. Available nationwide or on olay.com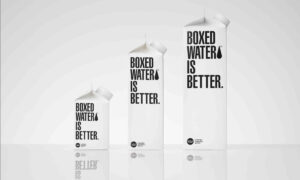 Boxed Water– Founded on the belief that sustainability matters, Boxed Water offers an alternative to plastic bottles and aluminum cans. Water can be packaged, produced, and shipped to maximize sustainability and minimize environmental impact. Purified through an 8-step water purification process to ensure pure water, Boxed Water is always free of hard minerals and sodium with no additives. It's important to stay hydrated for so many health benefits-so don't forget the water this 4th of July weekend & Summer boxedwaterisbetter.com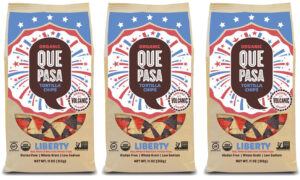 Que Pasa Liberty Tortilla Chips – Celebrate Fourth of July with the limited edition Liberty Chips from Que Pasa. A festive mix of red, white & blue chips. Que Pasa chips are made with just simple ingredients, minimally processed for an authentic and wholesome taste without the excess grease  and highly processed corn flour in other chip varieties. And because authenticity is everything, Que Pasa's tortilla chips are made the traditional way – whole organic corn kernels ground between hand-cut volcanic rock. queoasafoods.com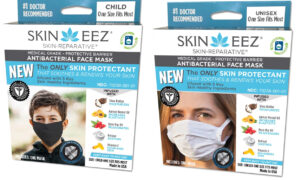 Skineez Masks – THE ONLY SKIN PROTECTANT Clinically proven to SOOTHE AND RENEW YOUR SKIN BY SKINEEZ® Stay refreshed and comfortable in any weather with Skineez masks infused with Retinol which increases elasticity and tightens skin, Shea Butter which acts as a powerful skin moisturizer, Apricot Kernel Oil to soothe and calm irritated skin and Vitamins A and E that keeps women, men and children comfortable in any weather. Since it's mandatory in California to wear a mask-these are perfect. myskineez.com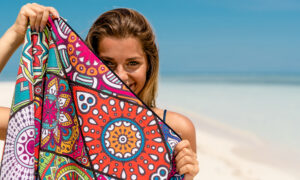 Tesalate Sand Free Towels – Tesalate from Australia designed the perfect beach towel to make beach days and pool days better. With over 25 designs to choose from, Tesalate is sand-free, super absorbent, fast drying, lightweight and compact. Retailing at $59 for standard sizes and $99 for Towel for Two sizes, Tesalate is exclusively available online at tesalate.com
Click on button above to see Utah Video.