Click on button above to see Video.
Dawn McCarthy is happy to present some drinks & easy to make Memorial day treats for the whole family, and some TOP must have products to kick off the Summer and warmer weather.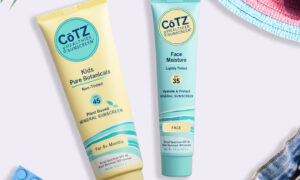 CōTZ® The Healthier Sunscreen®– CōTZ (pronounced like COATS) is The Healthier Sunscreen:  an all-mineral sunscreen collection that's ideal for the whole family.  CōTZ Mineral Sunscreens are 100% free of chemical sunscreens and are a delight to use, so healthy sun protection is a pleasure, not a chore.  They are reef friendly, and not tested on animals. https://cotzskincare.com/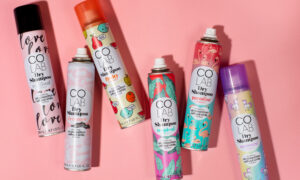 COLAB Dry Shampoo
-COLAB's breakthrough formula instantly refreshes hair and effectively absorbs oil, leaving no white residue. Forget the typical dusty feeling of dry shampoo.  Rated 10/10 for performance, COLAB was developed and tested on all hair colors and textures, leaving all types feeling clean, soft and beautifully fragranced.  COLAB is multi-award-winning, vegan and cruelty free and comes in 6 fun fragrances. 
https://www.colab-hair.com/en-us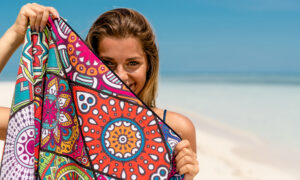 Tesalate– from Australia designed the perfect beach towel to make beach days better. With over 25 designs to choose from, this innovative towel is far from boring. Palm leaves, geometric patterns, swirls and twirls adorn this vibrant beach towel.  Tesalate is sand-free, super absorbent, fast drying, lightweight and compact. Retailing at $59 for standard sizes and $99 for Towel for Two sizes, Tesalate is exclusively available online www.tesalate.com<http://www.tesalate.com
Pruvit– set out to tackle the supplement world by creating the world's preeminent consumer-based ketone supplement drink, KETO//OS®. Prüvit is proud to be the worldwide leader in ketone technology and is primarily focused on evidence-based products that help optimize your human potential. Pruvit's mission is to inspire people to become a better version of themselves. Our vision is to build a lifestyle brand that disrupts the status quo through technology, education and community. https://pruvitnow.com/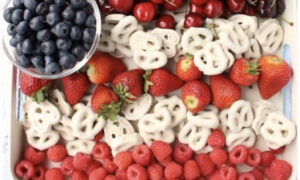 American Flag Edible Fruit Platter– Combine Strawberries, Blueberries, Cherries, Raspberries, and yogurt covered pretzels (you can also use Gluten free from Glutino) onto a platter. You can also do skewers with a strawberry, marshmallows and blueberries. You can buy ingredients at any grocery store of your choice or farmers market.
Click on button above to see Utah Video.