Click on button above to see Video.
Dawn McCarthy is happy to present "a fun family activity & some gift ideas for all Mom's" since Mother's Day is next weekend.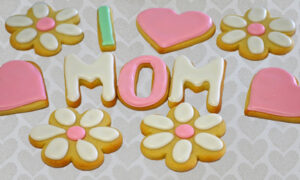 Solvang Bakery- 
For 30 years we have been baking and shipping our delicious gingerbread houses and personalized products all over the country! For Mother's Day we have Cookie Decorating kits and a New furry friends cookie decorating kit! Order online for shipping across the US, or give us a call for local pick up!  If you've something in mind that you don't see on our pages, please contact us; we would love to transform what is in your mind to a sweet reality!
solvangbakery.com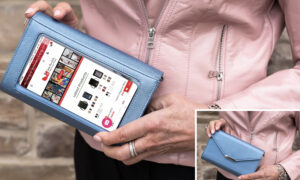 Save the Girls Touch Screen Purse- 
Give Mom the Gift of Fashion. Keep your phone germ free with a Save The Girls Touch Screen Purse- It prevents you from setting your device on exposed surfaces. The purse has been designed to allow you to make calls, text and receive all while keeping your phone germ free. They have an array of styles and some that hold your glasses too. Mashable reports that every square inch of your phone has around 25,000 germs- Something to think about the next time your press your phone against your face or make a call. These purses are price friendly ranging from $10-$55.00 and what price can you really put on piece of mind.
For Mother's Day they will be offering Free shipping.  Go to
savethegirls.com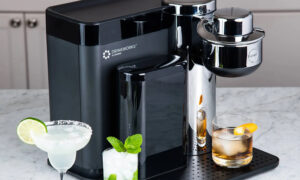 Drinkworks Home Bar by Keurig- GIFT of Convenience. Want to give Mom the gift that gives all year long, and you don't have to leave the comfort of  home? The Drinkworks Home Bar by Keurig® and new Brunch cocktail collection is the perfect gift for Mom-featuring a Mimosa, Peach Bellini, Rise 'n Shine Margarita, and Midday Martini. These drinks are all made with premium spirits, real flavors and natural ingredients. For those of us with less space in our homes to host a bar-this is the perfect solution and now at the perfect price.  The Drinkworks Home Bar is $100 off (discounted to $199) from April 27-May 10. Just go to drink.works/mothersday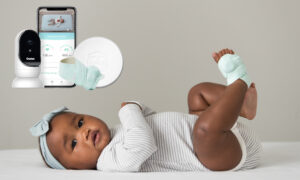 Owlet Monitor Duo – Perfect for easing the minds of new moms, the Owlet Monitor Duo, inclusive of the Owlet Smart Sock and Cam, help you stay connected to your baby wherever you are. The Smart Sock tracks your baby's heart rate and oxygen levels, while the Cam streams live video and audio to your phone, which also shows data captured from the Smart Sock. They also offer a 45 night risk free trial, and From May 3rd thru the 10th they are offering discounts online at owletcare.com
Click on button above to see Utah Video.