Click on button above to see Video.
Beauty and lifestyle advisor, Dawn McCarthy brings us some great product ideas for this coming up Labor Day long weekend.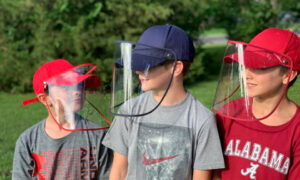 Save The Girls Touch Screen Purses –
Our touch screen purse is the perfect gift, and essential for Back to School! You can use all of your smartphone functions (call, text, email) without removing it! This means your phone is protected from damage and
GERMS
because it is safely tucked inside the touchscreen pocket! They are affordable, fashionable and give back-check them out.
savethegirls.com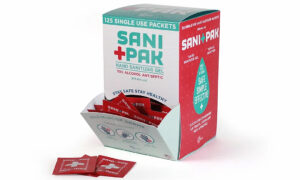 Sani+Pak is an easy, on-the-go way to sanitize your hands. Our formula is 70% ethyl alcohol with Aloe. Our durable, no-leak design is perfect to take anywhere! Throw Sani+Pak in your purse, wallet, vehicle and your kid's backpack or lunch! A vital hygiene tool for teachers, new parents, gym enthusiasts, communal work areas, and other jobs that put you in contact with the public Wait for it- Buy 2 get 1 FREE sanipakusa.com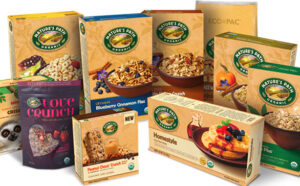 Nature's Path products are always Certified Organic and Non-GMO Project Verified with premium taste and quality ingredients. With protein and fiber dense options, Nature's Path never compromises on flavor when achieving a well-balanced, nutrient dense breakfast or snack. Their product offerings include granolas, cereals, oatmeal, and more, all manufactured with their core mission to leave the earth better than it was found. The perfect essential for the Labor Day weekend naturespath.com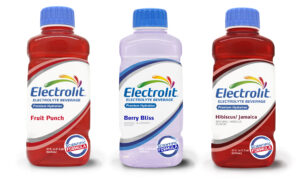 Electrolit –
is the preferred, premium hydration beverage made from pharmaceutical quality grade ingredients. It's formulated with sodium, magnesium, potassium and calcium with glucose as a natural sweetener to serve as the body's natural source of energy. Electrolit has been manufacturing hydration beverages for over 70 years and has become the preferred premium hydration beverage for children and adults. It's the perfect addition this Labor Day after any activities you may do.
electrolit.com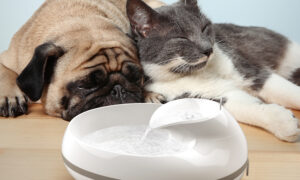 DogCare- NOAH Pet Water Fountain
This product, aimed at both cats and dogs, makes sure your pet has fresh, cool drinking water at all times. The Water Fountain's double drinking areas provide both cats and dogs with clean flowing water, which realistically mimics the movement of a freshwater stream. This motion awakens your pet's natural hydration instincts, stimulating them to drink more often than they would from a stagnant bowl.
amazon.com/DOG-CARE-Cat-Water-Fountain
Click on button above to see Utah Video.