Click on button above to see Video.
Beauty and lifestyle advisor, Dawn McCarthy is here to share 5 Back to School products everyone in the family can enjoy.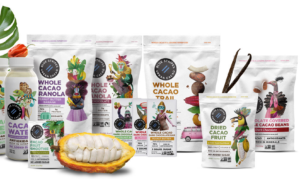 Blue Stripes Urban Cacao is a revolutionary wellness brand using the underrated cacao fruit to create innovative and delicious cacao creations, healthy snacks, hydrating beverages and delectable treats. Blue Stripes sources its cacao from farmers utilizes every aspect of the crop in each of its products. Its notable cacao creations include its proprietary Cacao Water, Whole Cacao Granola, Chocolate Covered Cacao, Whole Cacao Trail Mix, Dried Cacao and Whole Cacao Bars. Founded by the world-renowned chocolatier Oded Brenner, the original founder of international chocolate company Max Brenner, Blue Stripes is the product of his life's mission to stop cacao waste and make the chocolate industry more sustainable and healthier. Blue Stripes Urban Cacao's revolutionary product line of wholesome and innovative cacao fruit offerings is available for purchase online at bluestripes.com Amazon, and select retailers like Whole Foods and Erewhon.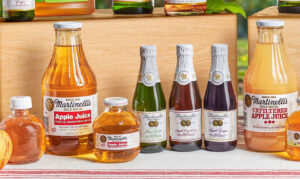 Martinelli's – For more than 150 years, the Martinelli family has been producing premium sparkling cider and apple juice products from 100% juice with no artificial sweeteners or preservatives. The Martinelli's Gold Medal collection includes sparkling, still and organic apple juices in a variety of sizes and flavors. Naturally gluten-free Martinelli's products are available at leading grocery stores, supermarkets, natural food and club stores nationally. Go to martinellis.com for fun craft ideas, easy-to-make drink recipes, Back to school, and more.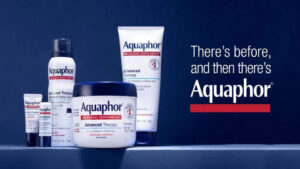 Aquaphor should be on the top of all students back to school shopping list! Start the school year with confidence and comfort thanks to must-haves from Aquaphor including the Aquaphor Healing Ointment, Aquaphor Healing Balm Stick, Aquaphor Lip Repair and Aquaphor Lip Repair Stick. Aquaphor, a Beiersdorf brand, is the #1 dermatologist recommended brand for dry, cracked skin, feet and heels, cuticles, lip care, and minor cuts, scrapes and burns…helping kids feel their best as they enter the school year! aquaphorus.com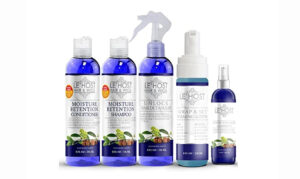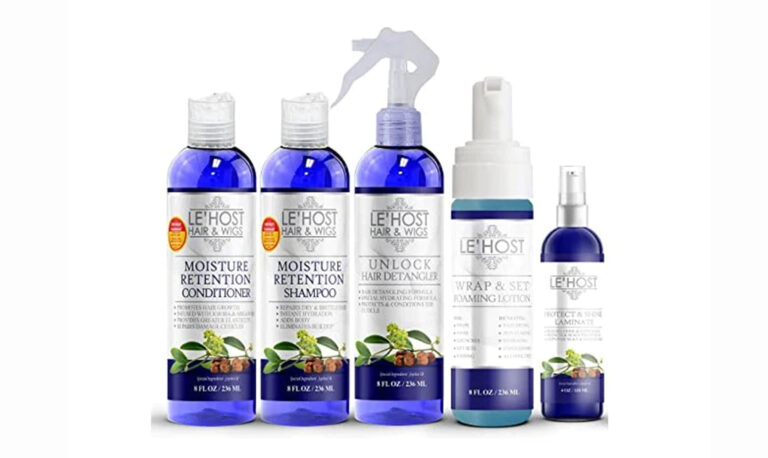 Le'Host Hair Care Products – Don't head back to school without hair care products from Le'Host Hair. Not only are these products affordable, available at Walmart or Walmart.com and under $15 dollars-they work great for everyone in the family. The Complete Hydrolyze & Restoration combo does it all-add to cart. The Unlock hair detangler in this bundle is suitable for all hair types and textures, including curly, straight, thick, and fine hair!  It effectively detangles even the toughest knots, braids, making brushing and styling easier. It also acts as a leave-in conditioner nourishing and hydrating hair while reducing breakage and split ends. For more information go to lehosthair.com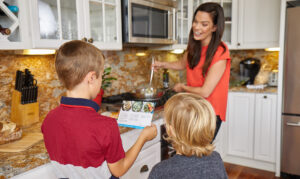 Gobble is on a mission to help busy families make dinnertime special again with meaningful, homemade, delicious meals that can be prepared in just 15-20 minutes. Gobble offers a variety of tasty family-friendly menus each week and their meal kit delivery is available nearly everywhere in the continental U.S. This is a subscription service with no long term commitments. Customers can cancel anytime or skip/modify any delivery.  Get your first 6 Meals for $36  gobble.com