Click on button above to see Video.
Beauty and lifestyle advisor, Dawn McCarthy is here to show us some great products Created by Women or Give Back with American Business Women Day just around the corner.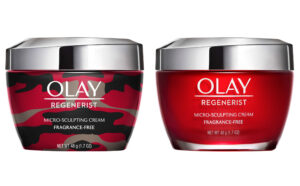 Olay Regenerist Micro Sculpting Face Cream (Limited Camo Edition)-
is a rich, nourishing moisturizer that works well for dry and normal skin. The moisturizer provides immediate and long-lasting hydration, softens the look of fine lines and wrinkles and visibly firms skin with plumping hydration. Olay has always been about empowering women since it was introduced 60 years ago, and for the month of September has a special edition camouflage-print jar of their popular Micro Sculpting Face Cream which you can only buy on Walmart.com where they will donate $250 for every camo jar sold to SWAN-Service Women's Action Network. This organization supports, connects and advocates for our servicewomen. The jar sells for under $30 and gives back $250..
walmart.com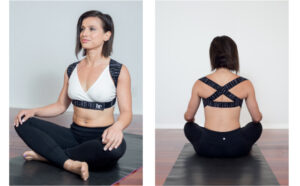 BackEmbrace-
For those still adjusting to a WFH lifestyle and are suffering from bad posture and back pain, check out
BackEmbrace
, an orthopedic posture support that gently retracts your shoulders into proper alignment allowing for improved posture while you sit, stand, walk or do just about anything. It's made in the USA with super soft, premium materials that can be worn comfortably under or stylishly over your clothes. Created by Kara Froula, this is a product to help both men and women.
backembrace.com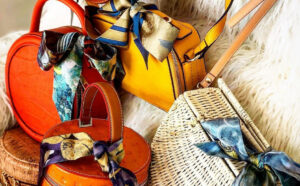 Annette Amorosco Collections-
We are a family run business. Each one of Annette's children has a hand in everything that we do from picking the art to designing the products to getting our beautiful creations to our wonderful customers.
Hear us ROAR (Representing Original Artist Royally) Our mission is to present fine quality limited edition products (scarfs, twillys, resort wear) using art as well as introducing the artists to the world. Each collection features new art and artists. Our products are all produced in family owned factories in Italy.
annetteamorosocollections.com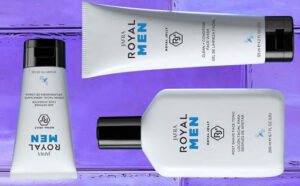 Jafra Cosmetics-
JAFRA has been around since 1956. This is a brand that was founded by Jan Day, to create opportunities for women to learn, and have careers when there weren't many available. Nearly 65 years later, JAFRA products are now sold in countries around the world and a JAFRA royal jelly product is sold every seconds. The two products I am spotlighting is the JAFRA ROYAL MEN Skin Care Ritual-a complete skin care ritual for men that boasts JAFRA's patented Royal Jelly RJx technology, as well as the brand's Comfort Complex, an exclusive blend of moisturizers that helps to calm and prevent shaving discomfort, while also softening the skin and facial hair. JAFRA Tender Moments is a baby hair and skin care ritual that soothes with aromatherapy and relaxes baby before bed. Pediatrician and dermatologist tested and formulated with pure and gentle ingredients.
jafra.com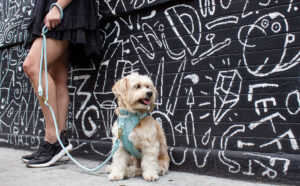 Awoo Pets- Founded by 2 dog moms and fashion-industry designers, New York based Mallory MacDonald and London based Francine Evans, Awoo products are designed to be as versatile as they are vibrant. Specifically, the Infinity leash can be used 10 different ways, making it perfect for the modern-day dog parent. Easy adjustments allow you to quickly tether your pup outside a coffee shop or go hands free with the cross-body or waist option on your evening run with your pup. It even allows for walking 2 dogs at once. All 10 ways can be found on the Awoo website. It's about time our accessories adapted to our lifestyle, and not the other way around. awoopets.com