Click on button above to see Video.
Beauty and lifestyle advisor, Dawn McCarthy is here to show us some great products Created by Women or Give Back with American Business Women Day just around the corner.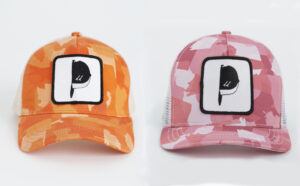 United States of Camo-
Developed by Kim Spacek who always loved camo and got the idea to create a brand to help veterans-she knew it had to be in camo! Her camo trucker hat is a nod to military camo with a twist, the print represents the 50 states of the U.S. The golf tees represent the 200 golf courses on Military bases in the patch and a portion of the proceeds of all hats go to support organizations that focus on Veterans Mental Health like 22Kill which found that an average of 22 veterans and active service members die by suicide every day.
unitedstatesofcamo.com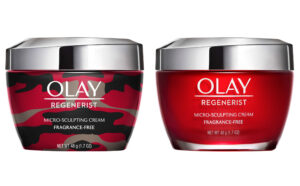 Olay Regenerist Micro Sculpting Face Cream (Limited Camo Edition)-
is a rich, nourishing moisturizer that works well for dry and normal skin. The moisturizer provides immediate and long-lasting hydration, softens the look of fine lines and wrinkles and visibly firms skin with plumping hydration. Olay has always been about empowering women since it was introduced 60 years ago, and for the month of September has a special edition camouflage-print jar of their popular Micro Sculpting Face Cream which you can only buy on Walmart.com where they will donate $250 for every camo jar sold to SWAN-Service Women's Action Network. This organization supports, connects and advocates for our servicewomen. The jar sells for under $30 and gives back $250..
walmart.com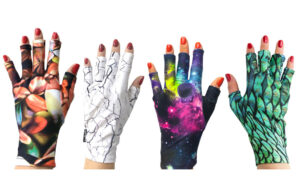 ManiGlovz-
are a line of ultra-chic, dermatologist recommended UPF 50+ UV protective gloves to be used when getting your gel manicures to protect against the harmful and aging UV and LED rays that are omitted from the gel curing lamp (BOTH UV and LED lamps have UVA rays which causes age spots, wrinkles and potentially skin cancer).  ManiGlovz's powerful UPF material blocks over 98% of these rays.  ManiGlovz can also be used for sun protection, driving, and even post laser or cosmetic treatment protection!  ManiGlovz are also WATER-RESISTANT making them perfect for outdoor activities.  ManiGlovz are also the perfect extra layer of protection from germs as well as protecting your skin from the irritation of excessive use of sanitizer. Dermatologist recommended, created by Kim Motola, and Allure Magazine approved!
maniglovz.com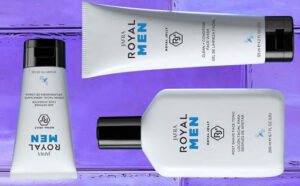 Jafra Cosmetics-
JAFRA has been around since 1956. This is a brand that was founded by Jan Day, to create opportunities for women to learn, and have careers when there weren't many available. Nearly 65 years later, JAFRA products are now sold in countries around the world and a JAFRA royal jelly product is sold every seconds. The two products I am spotlighting is the JAFRA ROYAL MEN Skin Care Ritual-a complete skin care ritual for men that boasts JAFRA's patented Royal Jelly RJx technology, as well as the brand's Comfort Complex, an exclusive blend of moisturizers that helps to calm and prevent shaving discomfort, while also softening the skin and facial hair. JAFRA Tender Moments is a baby hair and skin care ritual that soothes with aromatherapy and relaxes baby before bed. Pediatrician and dermatologist tested and formulated with pure and gentle ingredients.
jafra.com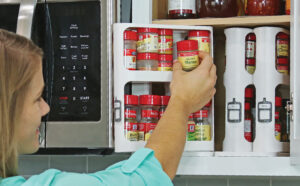 Cabinet Caddy-
Created by Shari Hammond, the
Cabinet Caddy is an instant-access, pullout cabinet organizer that makes the most of vertical space to maximize tidiness. Its modular, pull-and-rotate design helps organizing kitchen cabinets, cupboards, and craft desks. Double-decker shelves fit different-sized containers, adding vertical storage, and keeping items organized. Perfect as a spice rack, prescription organizer, essential oil shelf, cosmetic caddy, and more!
CabinetCaddy.com