Click on button above to see Video.
Beauty and lifestyle advisor, Dawn McCarthy is happy to share with us some great products for New Year's & 2021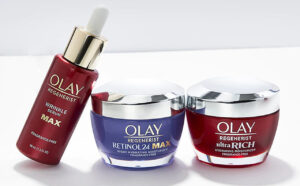 OLAY- New Olay Regenerist MAX Serums are formulated with Olay's highest concentration of Skin Energizing Complex. One drop has the power to visibly renew 1 million skin cells. Available in Wrinkle Correction, Deep Hydration and Tone Perfect. Available at CVS.com and CVS stores. If you spend $50, you will receive a $15 mail-in rebate www.cvs.com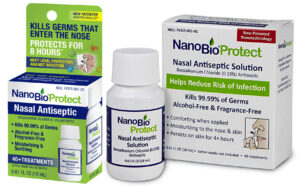 NanoBio Protect- The nose is a main gateway for respiratory infection-causing germs to enter the body. This flu season, add next-level protection against infection with NanoBio Protect. It is the only alcohol-free nasal antiseptic that kills 99.99% of germs on contact and lasts for up to 8 hours after application. Safe for the whole family.  Available at Walmart.com and CVS Pharmacy stores nanobioprotect.com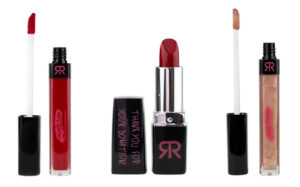 Royale Roulette- Why Be Regular, When You Can Be Royale?! Royale Roulette is a brand for everybody. Every product is completely clean (Vegan / Animal Cruelty Free / Non GMO) and comes with a fun story. Feel good about buying make up with one dollar from every purchase going to a charity, Cosmetics with a Cause #Causemetics- Newly launched for the holidays is their Lip plumper that works in 10 seconds! royaleroulette.com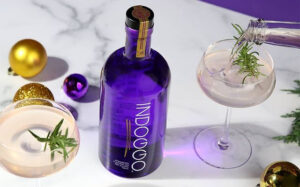 INDOGGO- This juicy gin developed by the King of "Gin & Juice" Snoop Dogg, with its laidback California style, is like no other gin in the world. INDOGGO™ Gin is the ultimate remix of seven premium botanicals infused with all-natural ingredients including strawberry, no sugar with a slightly sweet and fruity finish. indoggogin.com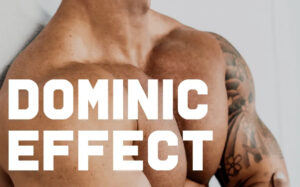 The Dominic Effect App- aims to make users feel their best both inside and out, with a focus on doing the internal work needed to meet your health goals.  The app includes customized workout and meal plans, grocery lists, hundreds of recipes, cooking tips, meditations and mindfulness coaching, as well as weekly live events led by Founder & Personal Trainer, Dominic Anthony.   Visit the landing page- dominiceffect.com to sign up, then download the app on iPhone or Android and login to get started!