Click on button above to see Video.
Beauty and lifestyle advisor, Dawn `McCarthy is here to share some product trends we will be seeing in 2023 with some Food, Fashion and drinks!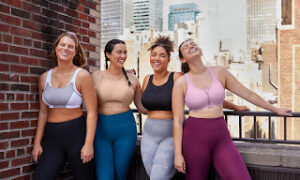 Glamorise Custom control sports Bra – Go from yoga to CrossFit to jump rope with one simple strap adjustment. Glamorise's Custom Control Sports Bra uses patented technology and its adjustable front panel that puts compression in the wearer's control. The bra's MagicLift design also lifts, shapes and supports all without a wire. Glomorise invented the first sports bra in 1975 and been around for 102 years. They are size inclusive for curvy women with bands 30-58, cups B-K and make more bra sizes than any other company. glamorise.com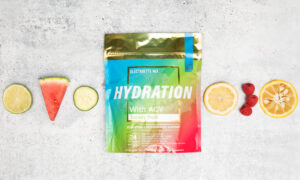 Essential Elements Apple Cider Vinegar-Infused Hydration Sticks– Unlike many sports drinks that mask the saltiness of electrolytes with an abundance of sugar, Essential Element's careful formulation of Apple Cider Vinegar combined with essential minerals has zero sugar and provides the necessary electrolytes without nonessential calories. The science-backed formulation is ideal for quickly replenishing water and electrolyte loss resulting from exercise, sweating, heat and more. ee.fit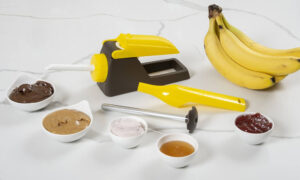 Banana Loca – The innovative kitchen gadget that got a deal on Shark Tank! The perfect family after school snack! You core and fill bananas while still in their peel! This kitchen gadget removes the long center of the banana and allows you to stuff it with delicious fillings like hazelnut spread, honey, jams or creamy peanut butter! Since food boards are still the trend in 2023-try a Banana Board! bananaloca.com or Amazon.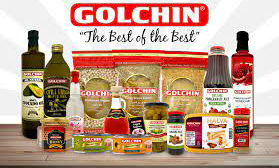 Golchin foods offers healthy and delicious choices to all their customers. Pomegranates are trending for 2023, so make sure to start the year right with Golchin pomegranate molasses dressing, pomegranate juice, or pomegranate vinegar! Healthy and delicious, pomegranates are an excellent source of vitamin E, B6, and potassium. Follow them on Instagram for recipes @golchinfoods or connect on their website golchinfoods.com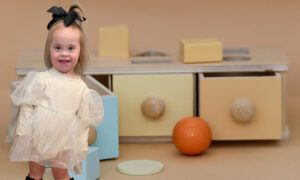 KittyNTug is a Los Angeles mom-owned, online store that sells neutral colored, adult-style baby/toddler clothes; plus, affordable wooden sensory toys! This mom created a business where families could afford toys to help children's development, all while creating a fashion line that includes cultural terms of endearment in Armenian, Spanish and Arabic! kittyntug.net