Click on button above to see Video.
Dawn McCarthy- Beauty & Lifestyle Expert of Dawn's Corner is here to show us some products that are some Fall Fave's 2020 for Kids & Babies.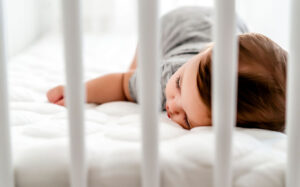 Nook Sleep
Give your baby the best in environmentally responsible products. The only crib mattress made of upcycled cotton denim, Nook's GREENGUARD Gold certified Dream Cotton reinvents one of nature's most breathable materials. Paired with our organic SafetyCover™, each mattress keeps jeans out of landfills and helps reduce the risk of SIDS. Talk about putting your mom jeans to good use.
nooksleep.com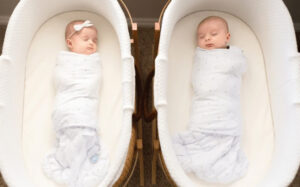 Dream Weighted Sack & Swaddle
–
Dreamland Baby sells weighted blankets baby can safely wear. The light pressure naturally reduces stress and increases relaxation. The gentle weight is 10% or less body weight and does not restrict movement. Our weighted sleep sacks are safe for infants who are rolling, sleeping on their back, side or tummy and are safety-certified, doctor-approved and backed by science.
dreamlandbabyco.com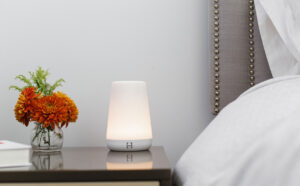 Rest is Hatch's all-in-one product created to help little ones develop a healthy sleep schedule. The modern device combines a smart night light, soothing sound machine,and a helpful time-to rise setting that uses color-changing technology to let kids know when it's time to get out of bed-and when it's still too early for parents. Plus, all settings can be personalized! www.hatch.co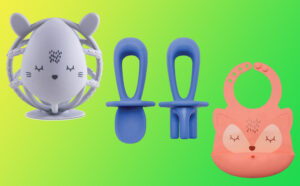 Tiny Twinkle
prides themselves on creating high quality, safe products for babies and parents. They have an extensive line of 100% food grade silicone baby accessories that are gorgeous and functional. Silicone is a material that is durable, bacteria-resistant and has can tolerate a wide range of temperatures.  It's easy to rinse clean but can also be conveniently washed in the dishwasher!
tinytwinkle.com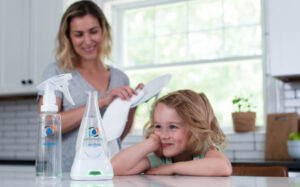 Force of Nature
uses electricity to convert tap water, plus a recyclable capsule of salt, water, and vinegar, into a multi-purpose cleaner and disinfectant that's as effective as bleach without the toxic chemicals, residues and fumes. It can clean, deodorize, disinfect any surface, and kill 99.9% of germs including Salmonella, Staph, MRSA, Influenza A, Norovirus and SARS-CoV-2, the cause of COVID-19.
forceofnatureclean.com