Click on button above to see Video.
Beauty and lifestyle expert Dawn McCarthy helps us celebrate Hispanic Heritage Month with brands founded, created or developed by Latino Americans.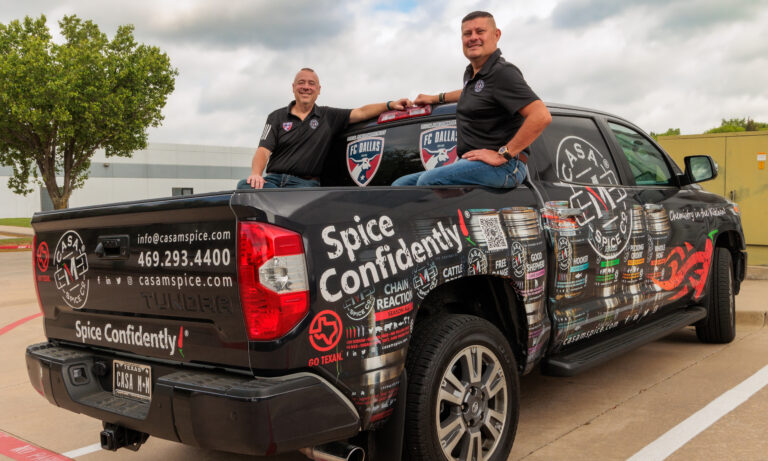 Casa M Spice- Premium Low Sodium Spice Blends-Created by partners Mike & Manny Hernandez  after their incredible hospitality with wonderful gourmet meals always lead to- "Can you share your recipe"-they decided to finally share with the world! The flavor profiles of Casa M Spice blends have been perfected over the course of two decades and are now available for consumers to share with family and friends at every meal. With a fraction of the salt in typical spice blends, Casa M lets home cooks spice confidently while controlling the amount of salt. Go to  casamspice.com or your local HEB to pick some up.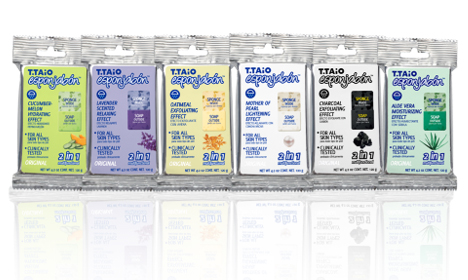 Esponjabon – was created and founded by Emilio Smeke who was born and raised in Mexico. He created this brand over 25 years ago, and it's now a sensation on Tik Tock with over 220 million views.  Esponjabon is a unique 2-in-1 soap and sponge cleanser available in six scents with amazing active formulas for your skin, and for both men and Women. My favorite is the Mother of Pearl to brighten and clarify, but they have Charcoal to purify, Aloe Vera to hydrate, Cucumber Melon to moisturize, Lavender to soothe, and Oatmeal to exfoliate and polish the skin.  He has created a multi-functional product for everyone in the family. esponjabon.com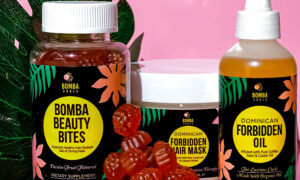 Bomba Curls – It was only 2 years ago that CEO & Founder Lulu Cordero who is an Afro Latina launched her company, Bomba Curls, a dream she had been working on for over 10 years. Having grown up being told her curls that naturally grew on her head were ugly and shamed into relaxing it, Bomba Curls became her voice to help others that had similar experiences to embrace their curls and love themselves. Lulu sacrificed everything she had to create the brand, even selling her car and all her nice purses and clothing to bring the brand to life and it paid off. Just this year she became the first ever female owned Afro-Dominican hair care brand to be sold at Target. Her Bomba regimen includes the Forbidden Hair Oil, Forbidden Hair Mark, and Bomba Beauty Bites bombacurls.com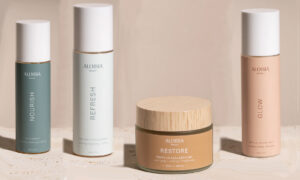 GenuineAloisia Beauty – Representing various ethnicities, founders Veronica Konecke,  Sisters Chrissy Kling and Nicole Levine and GG Benitez we were already well-versed in exploring and appreciating different cultural approaches to skincare.  With their backgrounds in Beauty, Marketing & PR this lead them to create a clean line of beauty products with cutting-edge innovations, the core mantra of respecting the skin first and the ritual of self-care. Plus, as moms, they were drawn to the importance of teaching their children about the benefits of a consistent skincare routine; not only for the skin, but also for the soul. Their beauty line is loved by many A-List celebrities and a fun fact: "Aloisia" means "Famous Warrior." they chose this name because it represents their spirit and the famous journey to age gracefully. aloisiabeauty.com